Heishman BMW streamliner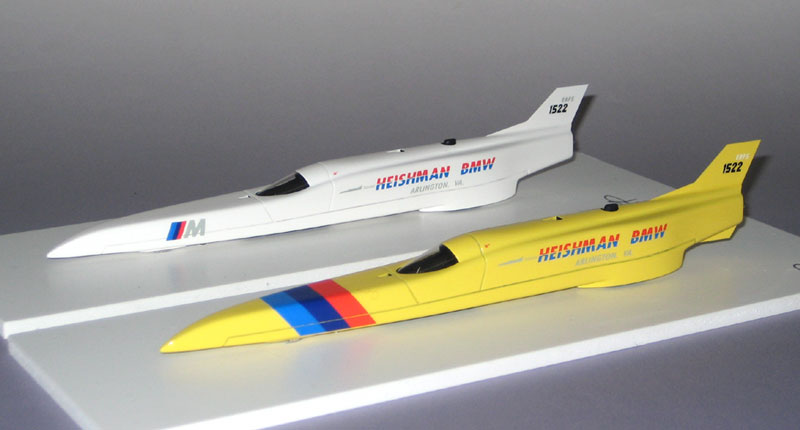 Heishman BMW streamliner, Bonneville USFRA WORLD OF SPEED 1994 (white)
Heishman BMW streamliner, Bonneville SCTA Speed Week 1995 (yellow)



The BMW-powered streamliner built by Steve Pieper and his father Will, owners of Heishman BMW in Arlington, VA in its final evolution. Read the story for full details.

This model was produced in 1996 by German firm Baymo who eventually ceased production. A number of incomplete sets of parts were recently obtained from the new owner of the Baymo masters, completed with missing parts and now offered in ready built form by Ugo Fadini. While stock lasts! ONLY A HANDFUL LEFT (dec 2009)!
Model comes mounted on a white forex base.

____________________________________________________________________________________________________________
Home | About Ugo Fadini | Current models | How to order | Discontinued models | Models to come | Articles & Stories | Links
© Ugo Fadini 2000/2009 - page last updated 16 December 2009